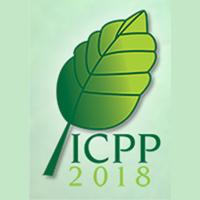 11th International Congress of Plant Pathology
In 2018, International Society for Plant Pathology will celebrate its 50th anniversary and will hold its 11th Congress in historic Boston, Massachusetts, United States of America July 29 through August 3. ISPP promotes the worldwide development of plant pathology, and the dissemination of knowledge about plant diseases and plant health management. The society sponsors the International Congress of Plant Pathology (ICPP) at regular intervals.
SPP and APS look forward to welcoming you to Boston in 2018 and celebrating its 50th anniversary! Boston is the perfect city to host ISPP and the 11th ICPP, as America's beginnings sprouted from this city! The history of plant pathology in the U.S., as throughout the world, is the story of agriculture. Cultivation in the Americas started with over 60 million Native Americans making use of the bounty of the land and practicing agriculture and farming for at least 10,000 years. America's agricultural story is the world's story as well – it's a story of immigrants traveling to new lands, incorporating new people, new crops, and new diseases. It's the story of people coming together to discover solutions to society's most pressing issues.
From 29.07.2018 to 03.08.2018
Boston, Massachusetts, United States of America